In the beginning, design was a casual hobby. Naturally, the process of crafting products that people enjoy using has become my greatest purpose. I have over a decade of experience working
alongside
agencies, startups, small businesses, and even the world's leading household brand names to design,
develop and achieve notable results. I also own and run
encide
, a prolific design community offering
a blog, a shop, and forum where creatives collaborate, master trade skills, and advance their careers.
My proficiencies include UX, UI, apps, websites, logos, brand, prototyping, development and motion.
I'm a full-stack designer with entrepreneurial ambitions and a knack for creating sleek, shiny things.
Brands I've had the pleasure of working with.


Here are just some of the brands and clients that I've had the pleasure of working with since 2005.
Skills, services and technologies that I have mastered.


This word cloud highlights what I can do for you, with the more prominent items highlighting my specializations. This list includes skills, services, platforms, technologies, software, languages and deliverables.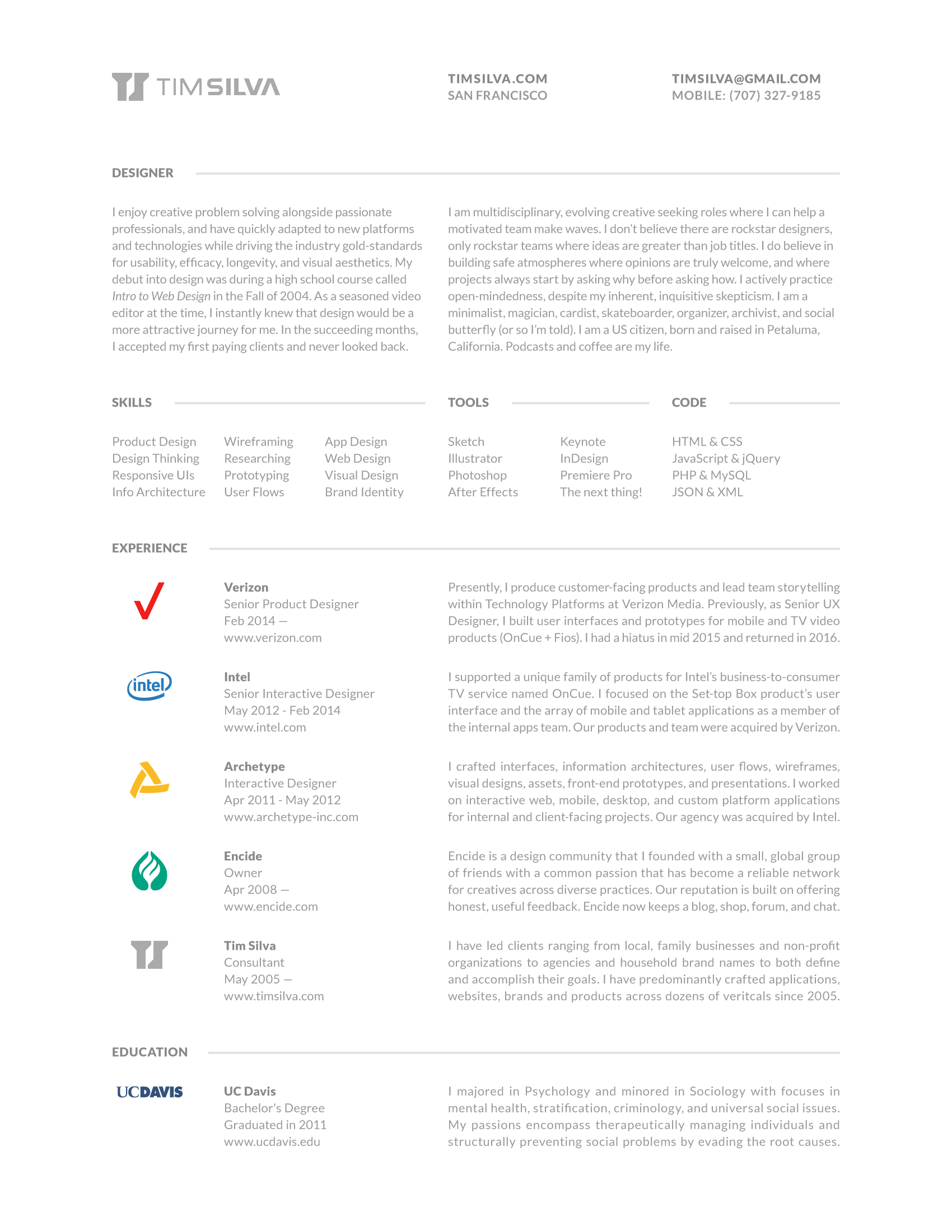 Résumé
2016
Who I am, what I've done, and what I can do for you.
You can view it online or print a downloadable PDF.
Interested in discovering what I can do for you?
Contact Me