KrazyPlayer is still happening -
Posted on: Oct 20, 2007
Time does seem to fly. My last post was in August, but it felt like it wasn't too long ago. The KrazyPlayer is currently on its second beta release. I have been using it a lot lately and I can say this confidently... it is going to be an awesome skin. I'm not sure how much longer it will be until it can be released, but I am very excited about going public with it. Most of the essential parts of the player are working, but there are many features and visual elements to come.
In other news, I have made many new templates and I will either update my portfolio ("work" page) on this site, or I will just design a new portfolio and go from there. Seeing how quickly time seems to be going by I don't know if that will be any time soon, but I am just crossing my fingers that I can get something fresh online in the near future.
I recently reorganized my website's
archive section
which is where I have saved a bunch of my client work, personal work, and previous versions of my website. Some of the links and such don't work, but for the most part it all works and functions as much as it needs to for you to know what it once did. If you get bored or are a curious/potential customer of my design services, please have a look through the folders and you might find something you like

---
Posted by:
Tim
Updates + WinAMP Modern Skin (Coming Soon) -
Posted on: Aug 11, 2007
Its been a while since my last update. I have been relaxing all summer, making a few designs and interfaces here and there. I have done a bunch of design/development projects and one WinAMP skin that will be released as soon as possible. It is being developed by the good people over at The Skin Consortium. Here is a preview of what is to come (click for full view):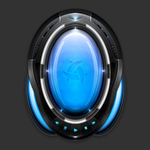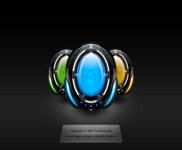 There will be more info on this soon. I can't wait to see it fully functional!

In other news, I would like to quickly promote a young, but awesome community that is starting up right now. Some of you may be familiar with it already, and if you aren't already, you're definitely in for a treat. The Dream Art forums. They were started by the popular designer,
Jimmy Björkman
, who designed the forum's skin. It is spreading all over DeviantArt and becoming extremely popular and active, so be sure to check it out:

The official DeviantArt Group:
http://thedreamartda.deviantart.com/
---
Posted by:
Tim
Updates... -
Posted on: Jun 18, 2007
1.) I turned 19 a few weeks ago. I'm getting old...
2.) I uploaded a bunch of new designs to
my deviantArt account
.
3.) New client projects are in the works...
4.)
blankroad.com
is finished. It is a site for a talented local band called "blankroad".
peace.
---
Posted by:
Tim
New projects coming soon -
Posted on: May 09, 2007
I just got back from Hawaii and I am almost done with my semester. I am currently working on four projects that I hope to complete asap. Here are some previews:







---
Posted by:
Tim
New Website! -
Posted on: Apr 17, 2007
Welcome to my new website!
I finally decided to go dynamic because flash isn't as easy to work with as good old XHTML, CSS, PHP, and JavaScript. I finally got some experience with PHP and developed this dynamic website over the length of about a week. I am quite happy with the end result and probably won't be using flash for my portfolio site for a while. All of my old versions of this website (in flash) are archived on my server and you can still view them by looking through the about section of this website. All my code is completely XHTML 1.1 Strict and valid to ensure the highest quality. I also updated the tutorials section and it is now apart of this site. I will be creating several new ones shortly, so be sure to check back often.
Also, if you enjoy my work, please be sure to check out my
DeviantArt
. If you are interested in my style of work, look at my friends list on dA home page, everyone on there is approved by me as an awesome designer/artist.
---
Posted by:
Tim